Monthly Archives:
January 2012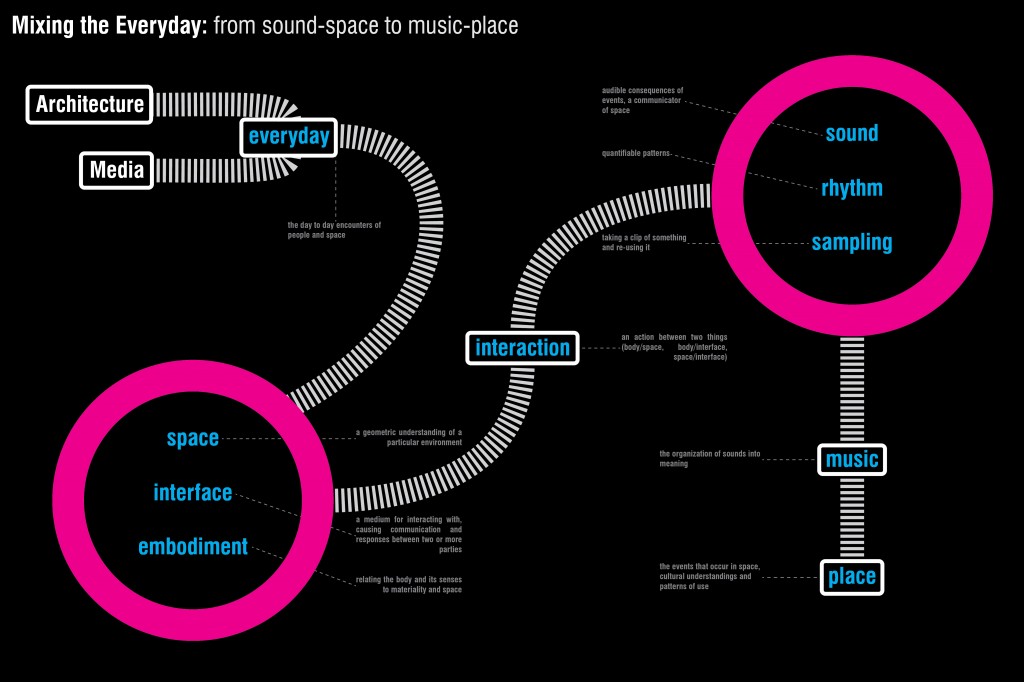 I had posted a while ago my latest field map here: http://adamlaskowitz.com/blog/?p=231
Since my final "directed research" critique (the semester before full thesis production) I have altered the way in which I am framing this thesis, the issues that it is concerned with, and the ways I am approaching music, interaction, and architecture.
This is my first attempt at graphically describing this change in interest as well as placing the thesis within a specific context like the previous field maps I have posted.
As last semester ended, and this semester begins, things have changed. You will notice a new title for the blog (thesis) as well as a new description in the "About" section.
Below is the new thesis abstract: more »