Comments from the Direct Research review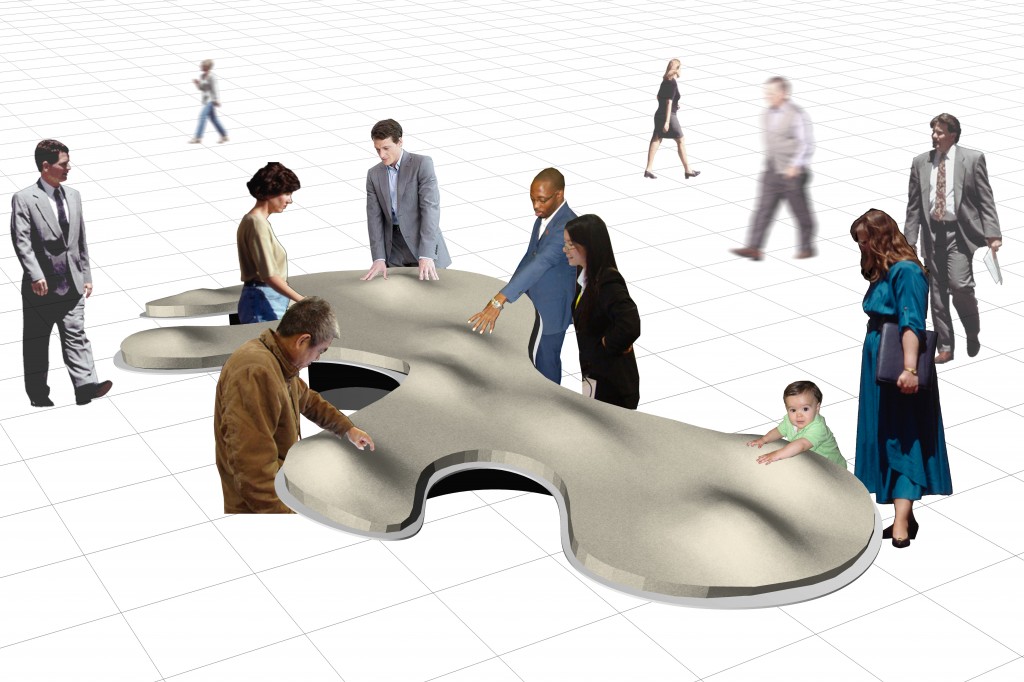 Here is some of the criticism and comments I received during my directed research final review. Images and their descriptions from the review will follow as I rethink the way I present my ideas and hypotheses.
Jordan Geiger:
- What are the expected outcomes, where is this headed?
- How production/consumption in music comes about, whether it's about resting your elbow or actually being prompted? What kind of relationship that sets up between architecture or object and the people?
- How materiality ties together what the architectural is?
Erik Conrad:
- One thing that I would want to see is to not be like the Reactable. I'd rather see it maybe reinforce the everyday, being someplace like a public space where you can sit and put your drink on it or lean on it, maybe if it has weird geometries that's something that you have to deal with like people sitting on sculptures at a park. Tie it to other things that you are talking about.
- How you think about how something like the table is instantiated as a physical form.
- A challenge that you have embraced here is the materiality of the sounds. If you look at other interactive music there are either some musical phrases that are kind of compartmentalized and interaction appears easy for people to make things that sound like music, or you're interacting 1 to 1 with something that sounds or works like an instrument that you have. You interact with a virtual environment. You make sound that can basically sound like an instrument. What you are doing is more fundamental, you are starting from scratch. What it sounds like is this random everyday recording that are your samples, doesn't have any musical rhyme or rhythm to it, and then you're building the interface to experience those through.
- Mindful or sensitive or focusing on your sonic environment, through technology. How does this make me mindful of my sonic environment?
Nick Bruscia:
- I would start to question the particularities of that thing, I would design, a moment in a building or a space, I would question the context.
- You don't have music in any of your systems without more than one person.
- It's about the collective engagement of this thing, and that's an experience.
- The day to day workings of the city are very much conducted. The day to day happenings of the city, through people getting into accidents, getting beat up on the street, or tripping and falling, that start to change the conducting. Things like that are really interesting. There is a controlling body that tries to make sure that things are functioning efficiently, but there's a collective understanding through the public that has to maintain or otherwise that city shuts down. The insertion of the person into that overall system is changing the rhythm, it changes the efficiency. I'm looking for context.
Teri Rueb:
- Is there a problem here? Can you identify a problem or a state of affairs that are unsatisfactory?
- So you are concerned with the importance of an architectural space? Is it primary?
- Interactions with architectural form are important to you, there is a sonic presence. And you're activating something of that through this form. How can you rethink this form?
- There is something very self-conscious about the interaction that you are defining here, it's not the everyday. I feel like there is a fork in the road that you have to make a choice and clarify.
Laura Garafalo:
- You need to be really careful about issues of control and belief of control that you as a designer are inserting into this project, and where that boundary is. I think that once you decide where that is that you know where your project needs to be. You need to fix that boundary.