Site Visit + Audio Synthesis
Here is an image of my latest site visit. I got a chance to attach a prototype and listen to how it sounded in the space. Overall I was satisfied: "quiet" sounds become really loud and very noticable, although loud sounds (such as the elevator ring) were indistinguishable from the source of the sound itself. This is something I am just dealing with as of now until I get better amplifiers or other ideas to increase volume.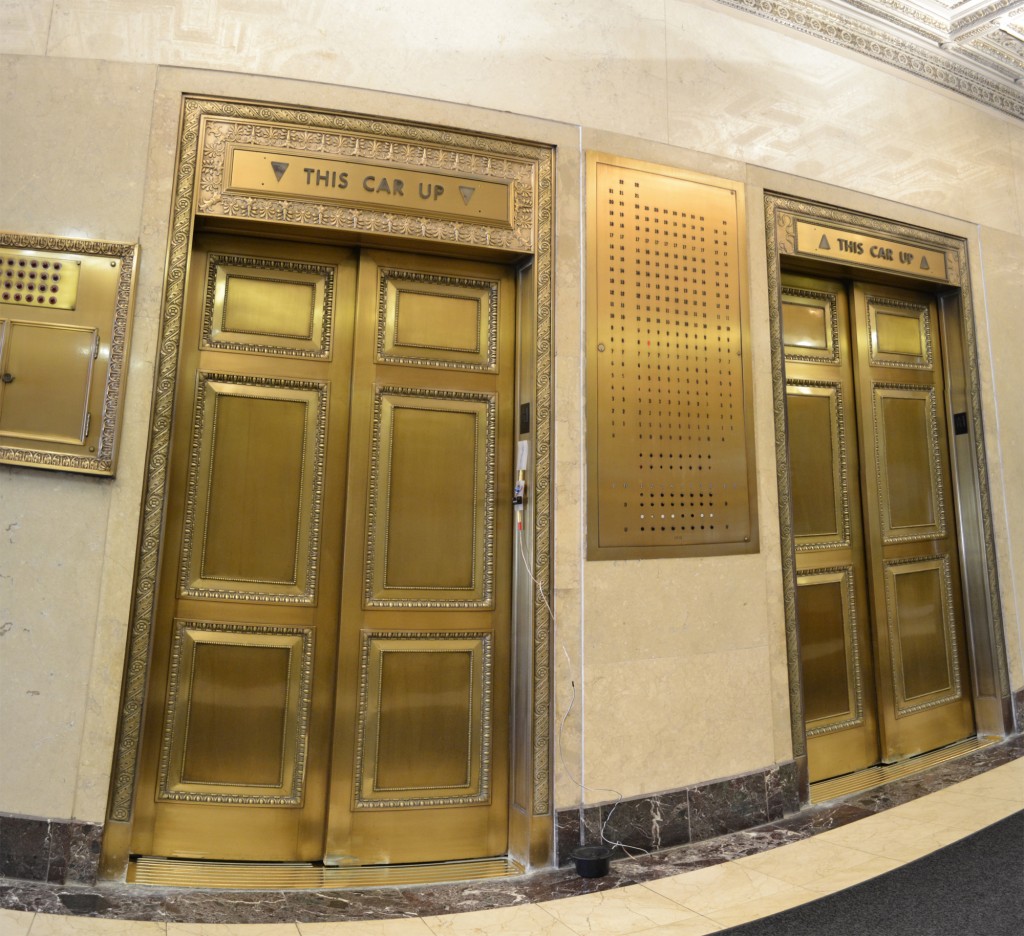 I have also begun working with MaxMsp. Aside from the learning curve, things are great! Sound samples will be up shortly. Here is a graphic of how I am working with the sound.