A Musical Game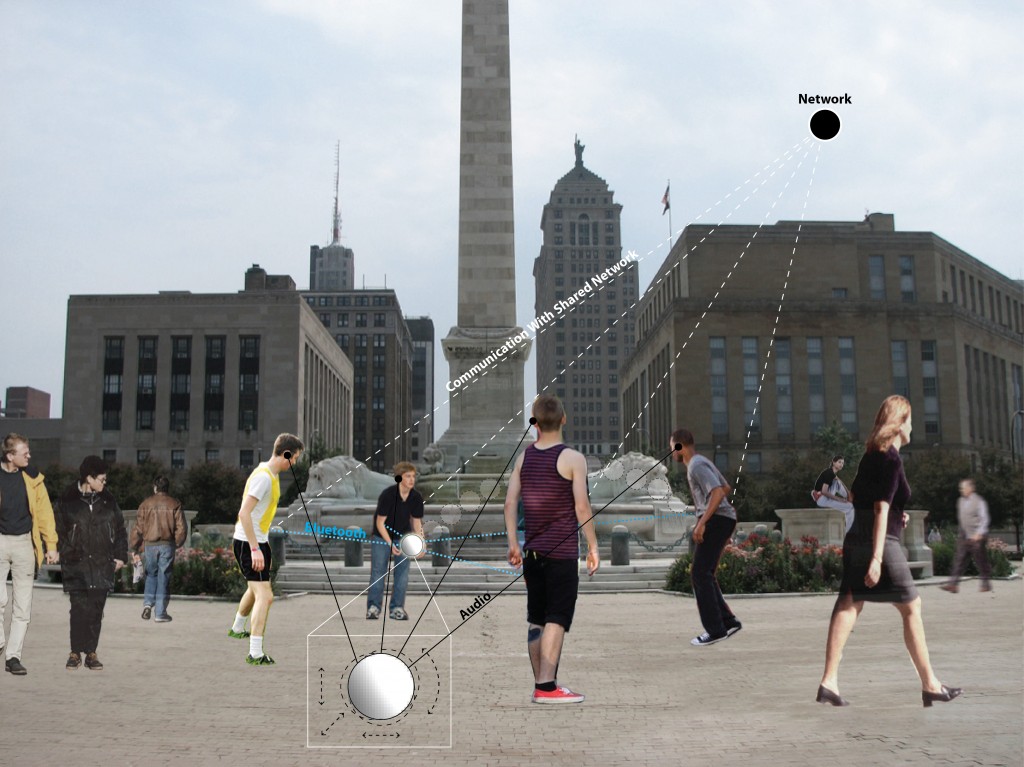 This is a concept render of a musical game based around a reactive and position recording ball. The premise is that as the ball is shaken, rotated, bounced, and input with audio. All of this is then used as parameters for a musical composition. The ball can be played with solo or by multiple people as an interactive game. It is seen as a new form of music listening and composing as it can be layered by musicians with different constraints that will be manipulated by interacting with the ball.
Technically speaking, the ball's movements are recorded and sent to a mobile device with internet access via bluetooth. This dataset is used for parameters on a central server which processes the data and turns it into sound. The sound is then sent back to the phone via mobile internet and heard by the player in realtime.
This is only a preliminary design.