Posts Tagged 'critique'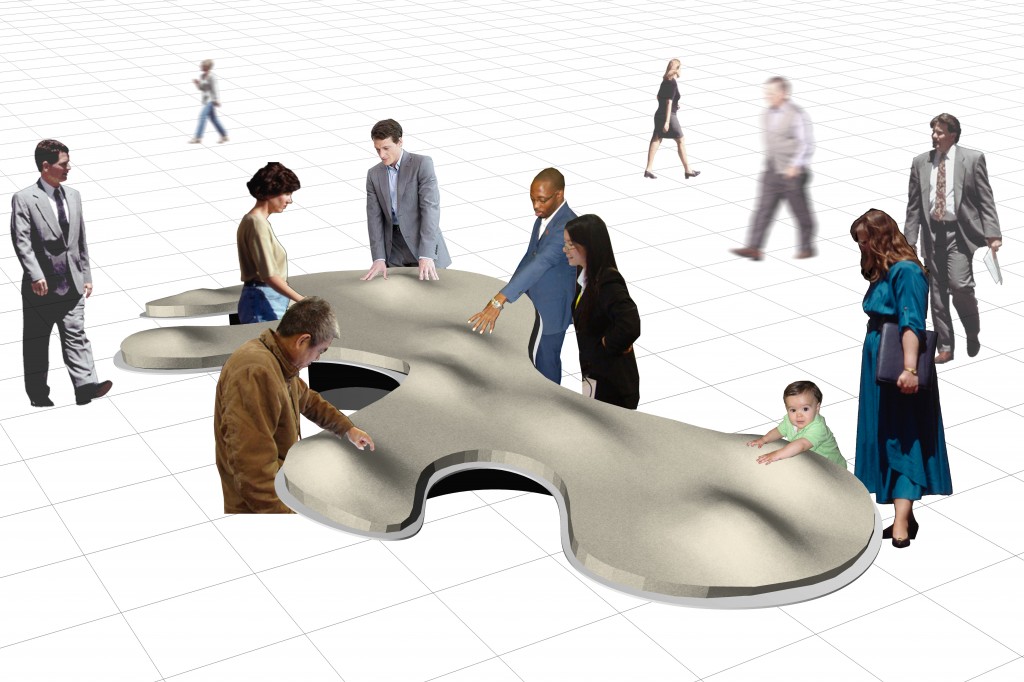 Here is some of the criticism and comments I received during my directed research final review. Images and their descriptions from the review will follow as I rethink the way I present my ideas and hypotheses.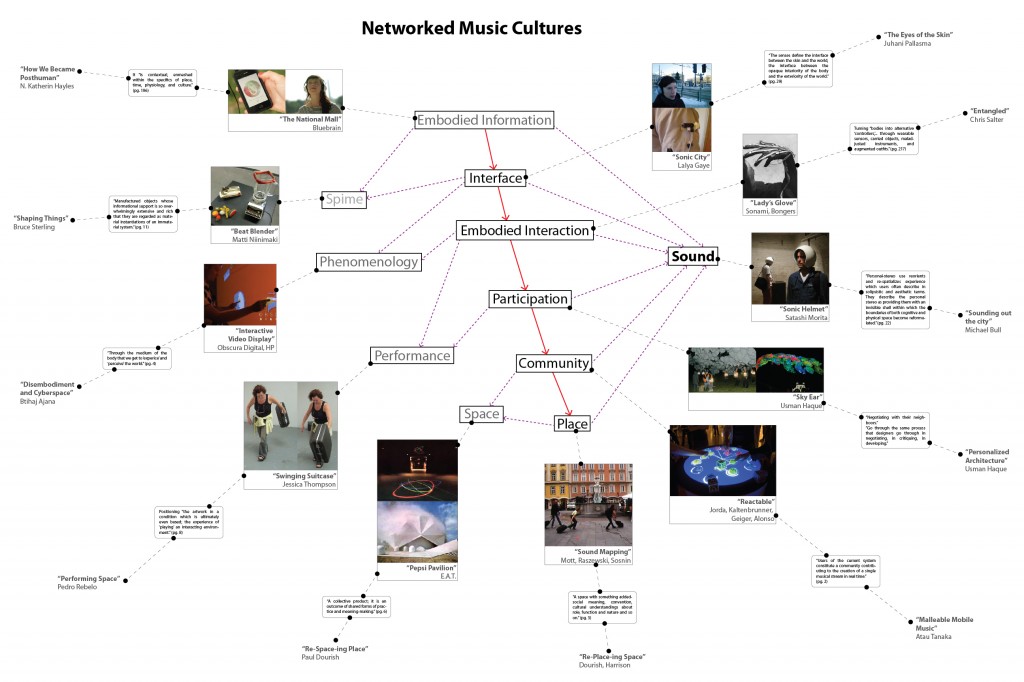 This image involves the core concept of my thesis. As "embodied information" takes on the form of a musical "interface", the opportunity for "embodied interaction" arises. As a participatory network is formed, communities are created revolving around music listening and participation in real-time composition. As communities grow, a sense of place is then established.
Each term is related to a specific case-study, a literature reference, and quote pulled out of that reference which describes the term it is connected to. For example, Community can be described by Atau Tanaka in "Malleable Mobile Music" by, "Users of the current system constitute a community contributing to the creation of a single musical stream in real time." The project "Reactable" by Jorda, Kaltenbrunner, Geiger, and Alonso is a specific case study which can easily be described by Tanaka's definition.
The following studies are looking specifically at "interface" and "embodied interaction." They can be seen as a response to Pallasma's "The Eyes of the Skin," Blesser & Salter's "Spaces Speak: Are you listening?" Bull's "Sounding Out the City," Gaye's "Sonic City," Raffle, Merrill, & Aimi's "Sound of Touch" and Wilson & Keladis' "Otto."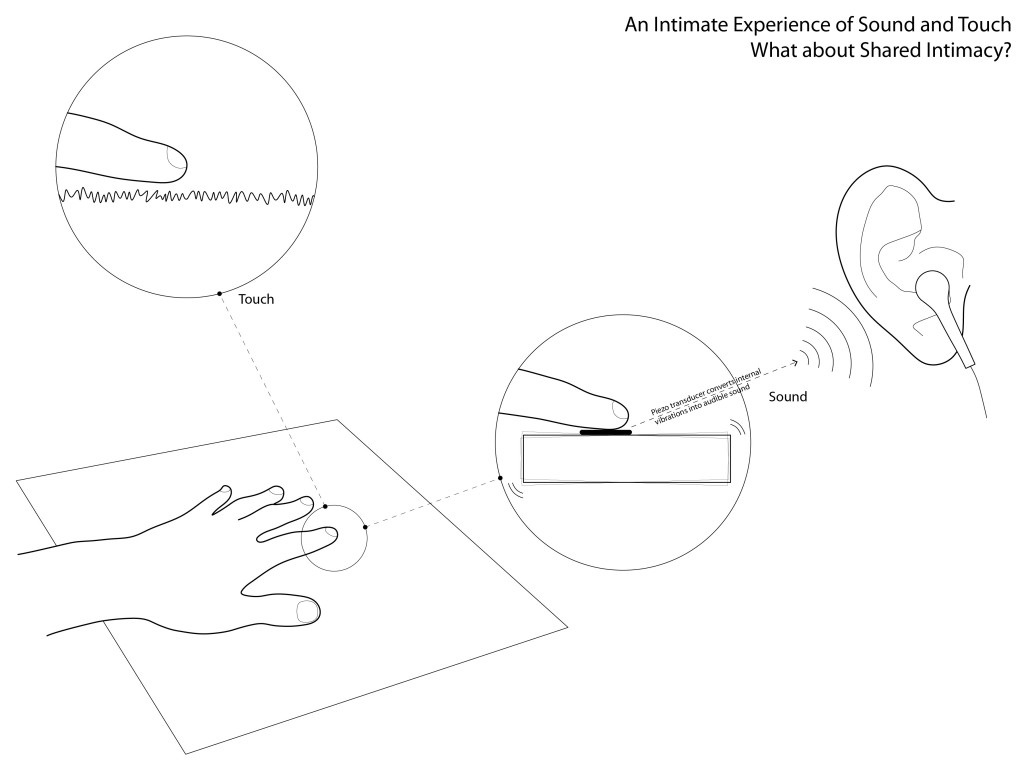 more »