Posts Tagged 'notation'
Here are a few examples of musical and dance notation that I am looking at. What will come out of this? We shall see in the future.
Mark Applebaum – Metaphysics of Notation


Carnelius & Cardew – Treatise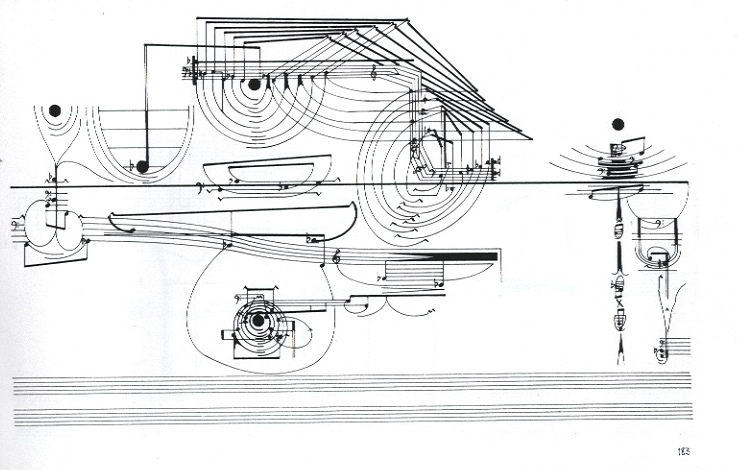 A sample from "Treatise"
How can I work with community music so that it is more than music sharing, or consumption, and enters a state of music production? A feedback of production and consumption.
(1) Community music is the partaking in a community revolving around music, for example: AM/FM Radio, Pandora, Last.fm, Grooveshark, and Spotify.
These communities allow for a collective experience of music, generally, through wireless communications, be it Radio, WiFi, Bluetooth.
What is a collective product of music consumption? Well, dance, of course.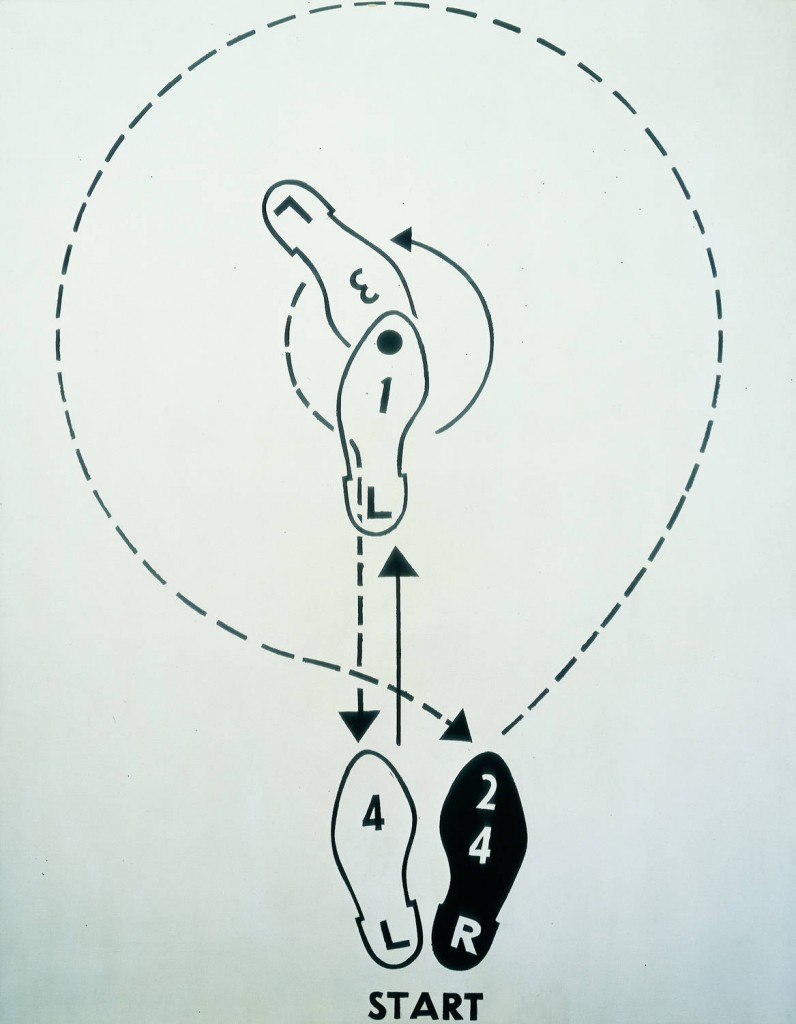 Here is an image by Andy Warhol, 1962, in which he diagrams the physical movements of a dancer's feet. What is interesting about this, other dance notations, and even musical notation is that way it diagrams physical movement, temporality, and duration. It is representational yet in performing, there will always be a certain subjectivity left to the performer.